No matter what field you're in, the thought of creating a cool T-shirt design that Malaysians would love to have in their wardrobe must have crossed your mind at least once -- and how could it not?
It's an inexpensive way to promote your creativity, spread awareness about your business to outsiders, commemorate a special event and a genius way to foster camaraderie and teamwork among your employers.
You might even be an entrepreneur who's thinking about starting your own T-shirt design business. After all, a T-shirt is one of the easiest things to customise, and it will always be lucrative as you can cater to a wide range of customers from comic book fans to corporate clients.
However, with so many ideas floating around in your head, it's easy to get carried away, jump right at the first designer, T-shirt design website or printer you see and then get sorely disappointed in the final product.
So to prevent all that from happening and to save you both time and money, here's a simple guide on how to get it done, and get it done right.
First, the basics:
What is the inspiration behind your cool T-shirt design?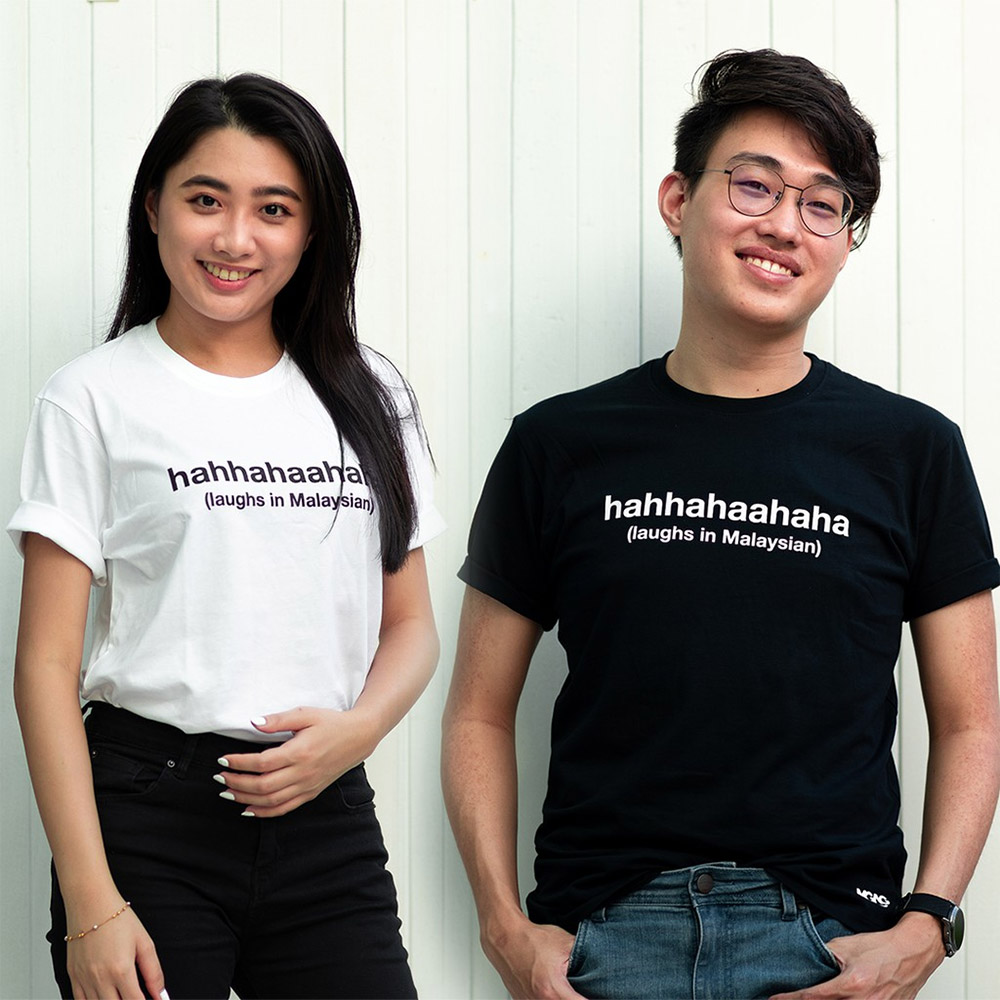 Photo by MGAG
We all love a T-shirt that's so well-designed that you can't help but look at it, admire it then immediately be filled with the need to possess it. That being said, you also need to think about the purpose of your T-shirt design.
Is it to raise awareness, make a side income happen with merchandise or to commemorate a special event like an anniversary, reunion or event?
As with all things designs, it's all about visual communication and branding. When exploring or deciding on a T-shirt design inspiration, list down the following:
Key themes
Style
Personality traits
Your brand's voice
Let's take a look at the example below.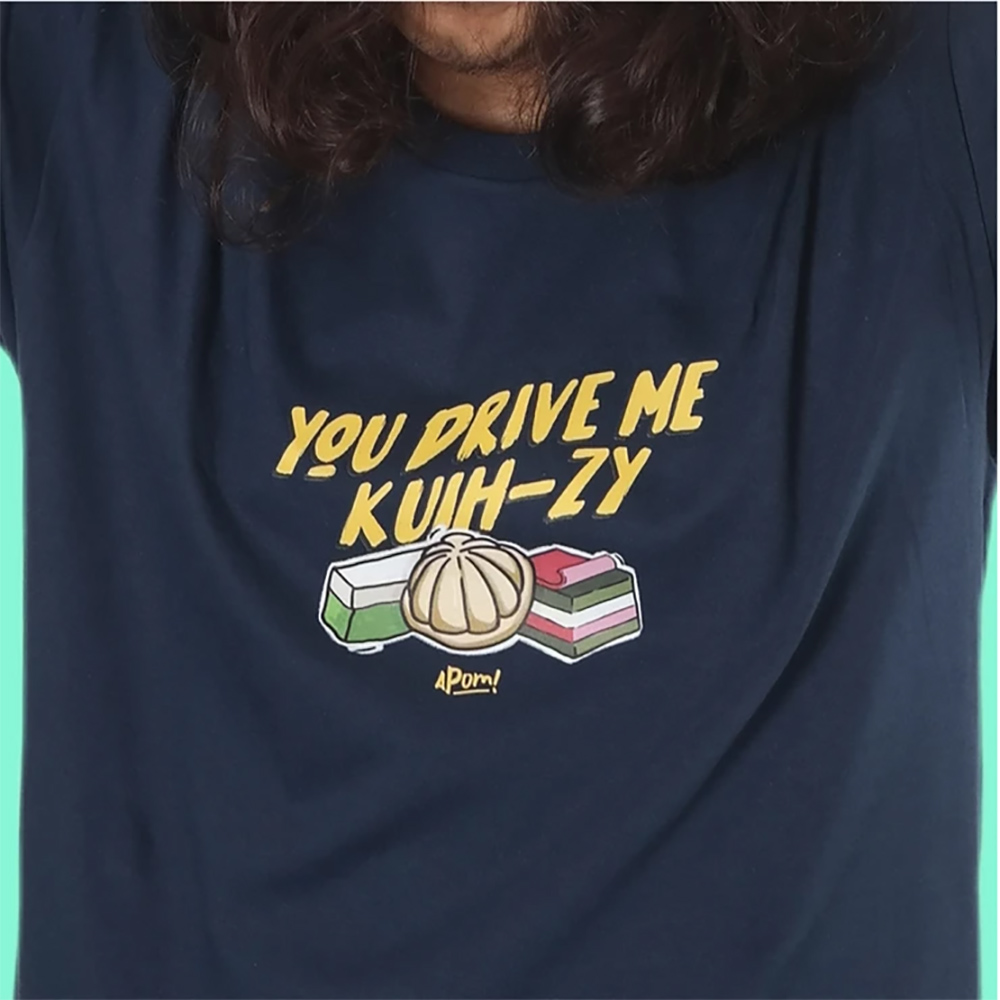 Photo by Apom!
You'll notice three things: the funny Malaysian pun, the cute and colourful design, and last but not least, the brand or company name just below everything. That's a lot of information from just a quick glance at something as regular and everyday as a T-shirt.
When deciding on a design, it's important to look at it from two perspectives, what are you trying to convey and what do you think your customers or audience will like? Here are some quick pointers on how to use your T-shirts to support your goal:
For promotional gifts: to keep your brand top-of-mind
For internal use: as a company uniform or a show of appreciation
For souvenirs: to give away during a special event or day
For merchandise: understanding the market's taste and preference like pop culture, for example
Selecting the T-shirt type, fabric and print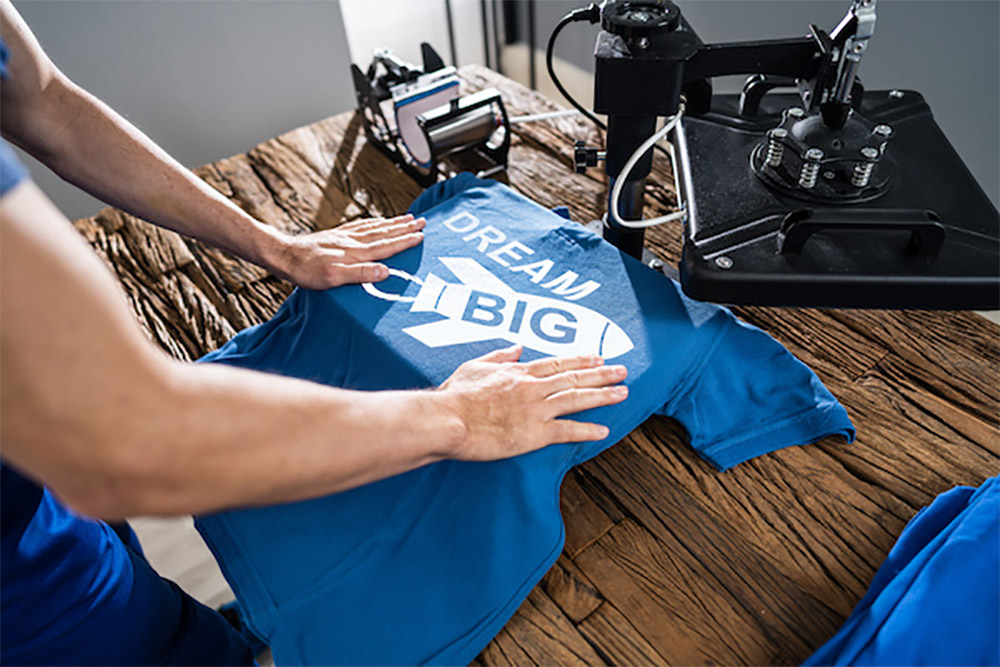 Image by Young Upstarts
Malaysia is hot and humid all year round. It's a country that's located in the equatorial region with a tropical rainforest climate, so the last thing you want is to produce a T-shirt that's thick, unbreathable and uncomfortable to wear.
Whether you're opting for a regular T-shirt, hoodie, crop top or more, these are some of the best fabrics to consider when choosing a fabric for a T-shirt Malaysians will wear:
Cotton: breathable, transmits moisture away and absorbent
Linen: low environmental impact, durable and highly-absorbent
Rayon: soft, comfortable and more absorbent than cotton
Polyester: good absorption, chemical resistance and good heat resistance
Lycra: highly resistant to heat, elastic and stretchable
Jersey: opaque, stretchy and absorbent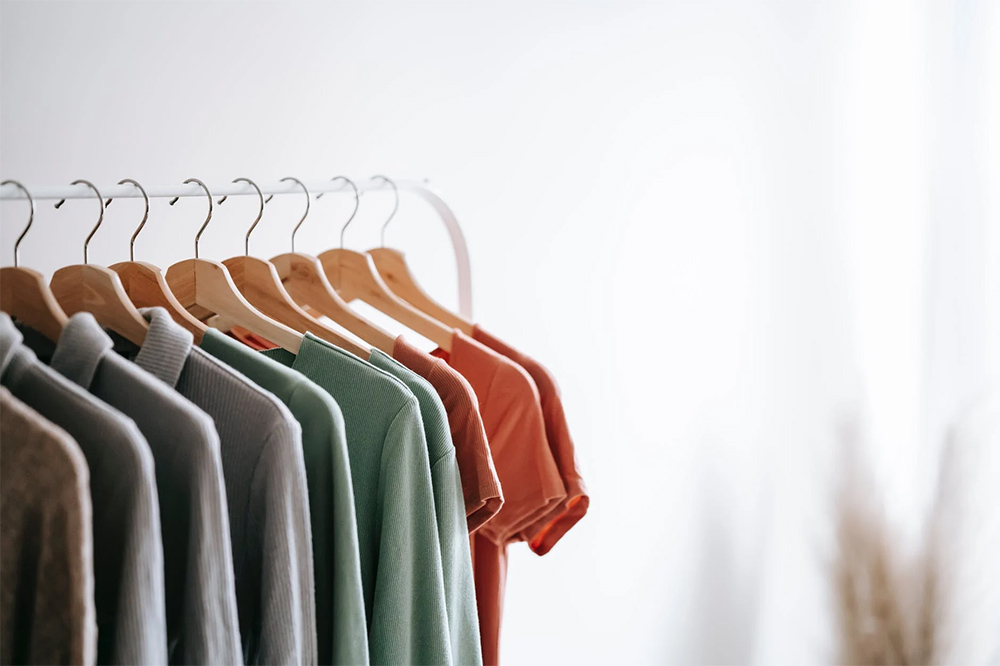 Image by Pexels
Next, it's time to get to know the many different types of printing options. Bear in mind that design is only half the battle done, because you'll also need to think about the cost, appearance and production time of your printing options.
To make it easier for you to decide, here are three of the most popular printing options:
Screen printing: the reliable gold standard of printing and high quality but can get very expensive.
Vinyl graphics: attractive and extremely durable but can also be costly
Direct-to-garment or print-on-demand: printer prints directly on fabric and highly customisable but may not work so well on dark fabrics
Deciding on style and imagery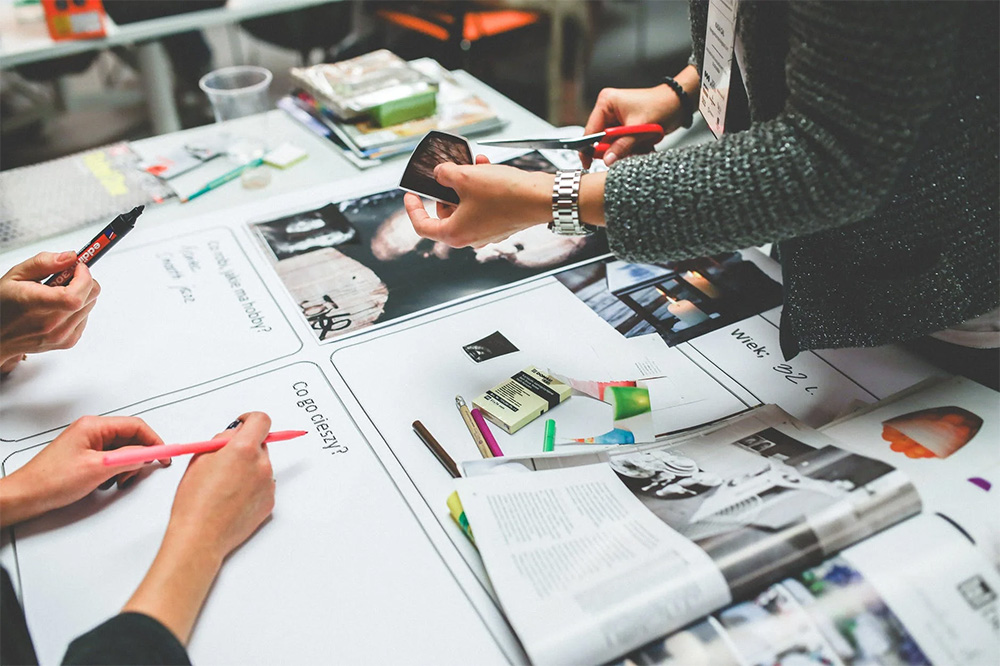 Image by Pexels
This could possibly be one of the best parts of making your T-shirt design ideas come to life. By now, you could have looked at hundreds upon hundreds of T-shirt designs for inspiration and already have an inkling as to what kind of style and imagery you'd like yours to have.
Now is the time for your creative, artistic and communicative skills to shine. Now is also the time to decide on your T-shirt's typography (as it says a lot about your brand or message), colour (because this element of design has the power to convey and evoke emotion) and your ink options.
There are different types of ink that are commonly used for T-shirt design and printing, such as:
Foil: for shiny, reflective fonts and images
Plastisol: for regular T-shirt prints
Novelty: for holographic or glittery fonts and images
Gel: for a "wet" look
High-density: for a look that "pops" out, making it suitable for fonts
Water-based: for image or text that's ingrained in the fabric
Brainstorm ideas with Brandripe, the best T-shirt design website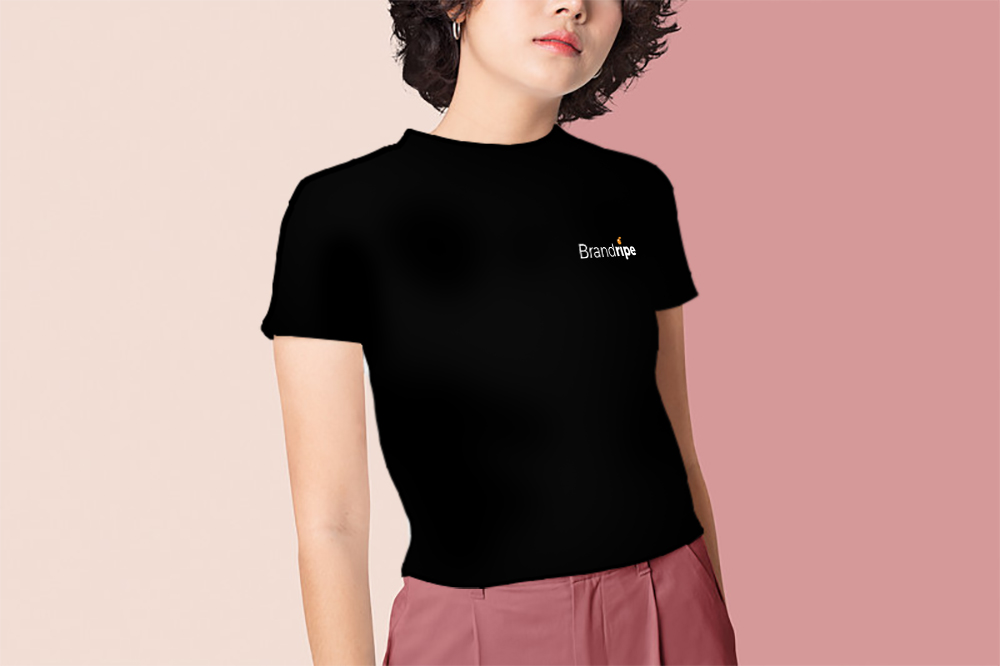 So, now that you've decided on your idea or goal, type, fabric, print style and ink for your T-shirt design, it's time to get to work.
Don't have the design skills to perfectly translate your idea? Don't worry. There is a professional, talented and experienced team of designers at Brandripe that's ready to turn your concept into reality, and onto a T-shirt.
Of course, you can still settle for the DIY method, especially if you're on a tight budget. However, design professionals know everything there is to know about T-shirt design, including the technical aspects and what would work and what wouldn't work for your font or image.
Instead of figuring out all things branding and graphic design on your own, why not discuss them with us?
Communicate your idea, message and intended audience to us and we'll see how we can make it work. Tell us about your plans such as colours, ink type, fabric and more and we'll design your dream T-shirt in less than 48 hours.
But first, we'd really like to speak to you, get to know you and allow you to get to know us too.
Find out more about how we work, our pricing plans, our 14-day risk-free trial and the designers behind Brandripe in just one simple step: via a VIP Demo Call.
We can't wait to work with you on your new T-shirt design.